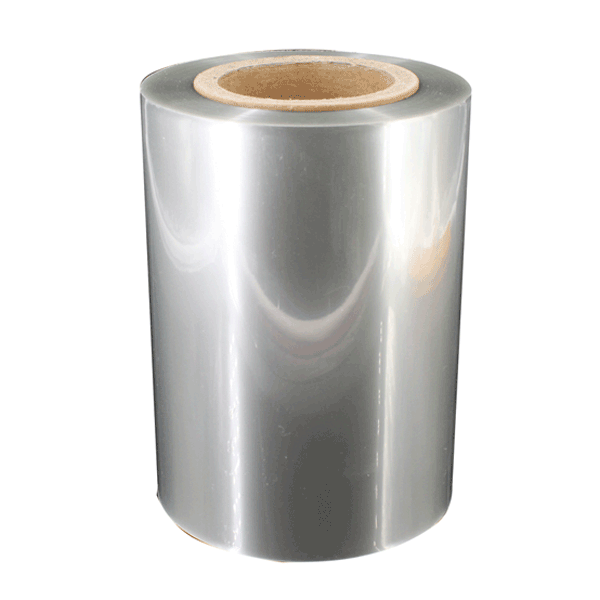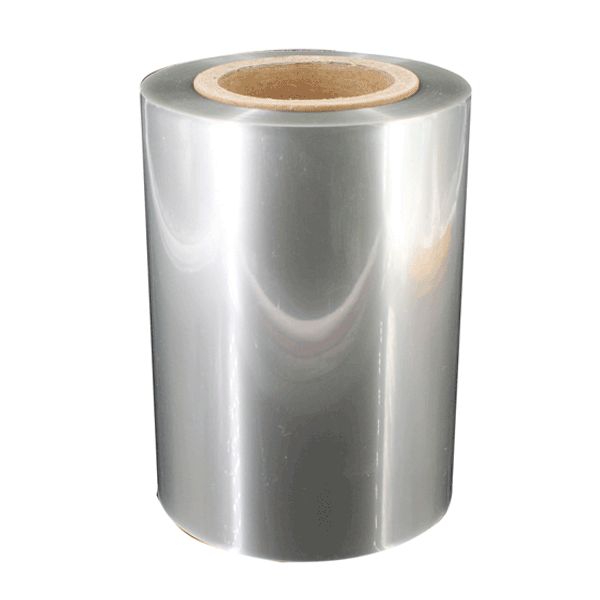 PETG Film, PETG Shrink Heat Shrinkable Film
Thickness: 30 mic – 60micron
Color: Transparent, Matt, White
Shrinkage:70%-80%
MOQ: 1 Ton
---
PETG Heat Shrink Film
PETG SHRINK FILM is known as GPET (Glycol-modified Polyetthylene Teraphthalate) film, PETG HEAT Shrink Film. It is a non-crystalline copolyester, amorphous plastic film. It is composed of TPA,EG and CHDM by conden-sation polymerization.PETG Heat Shrink Film is the most heat resistant, highest shrinkage sleeve material.
It starts to shrink between 70°Cand 80°C. The shrink percentage can up to about 80%. PETG shrink film is available for a variety of packaging, tamper evidence, extruded roll stock, shrink bags or cap seal.
Dehui is a PETG Shrink Film manufacturer and supplier. We have three types of PETG shrink film: Transparent, Matt, White.
The thickness is 30mic,35mic,40mic,45mic,50mic,60mic. We have both Medium shrink and high shrink PETG shrink film. It combines high density and strength into a high-quality option.
Features
● Excellent shrinkage, wrap around the container with 360-degree graphics
● Excellent dimensional stability
● Uniform thickness
● Smooth and flat surface
● Good printing effect and mechanical adaptability
Technical Data Sheet
Specification
| | |
| --- | --- |
| Product Name | PET Heat Shrink Film |
| Brand | Dehui Film |
| Material | PETG (Glycol-modified Polyetthylene Teraphthalate) |
| Thickness | 30mic – 60mic |
| Width | 350mm – 1200mm |
| Width Tolerance | ±5% |
| Roll Length | 2000m,4000m |
| Thickness Tolerance | ±10% |
| Density | 1.32 g/cm³ |
| Color | Transparent, White, Matt |
| Supply Ability | 10,000 Tons Per Year |
Applications
PETG shrink film is typically used for the labeling of containers made from materials. Such as PET, PS, PE, glass, and cans, beverage bottle labels, cosmetic bottle labels, electronic product packaging, etc.
Related Products