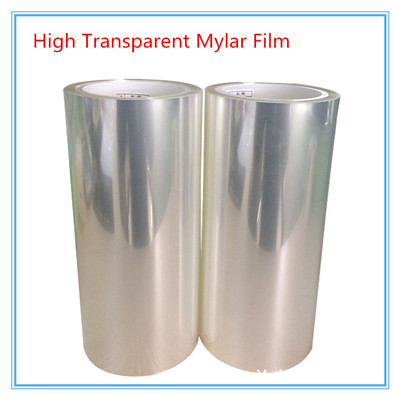 Mylar film rolls for sale
Thickness: 6 mic -350 micron
Applications: Electrical insulators, flexible printed circuits, motor insulators, microprocessors, insulation for wire and cable.
---
Description
Mylar or Mylar Film, also known as BoPET (Biaxially-oriented polyethylene terephthalate) is a polyester film made from stretched polyethylene terephthalate (PET). Mylar film itself is polyester film. It is also called mylar polyester film/mylar pet film. So the true generic terms for this material are either polyester film or mylar plastic film.
To make Mylar, super-heated polyethylene terephthalate (PET) film is put on a roll and stretched. One side is smooth, but the other is not so that it can be applied more easily as a coating to various products.
Molten polyethylene terephthalate (PET) is extruded as a thin film onto a chilled surface.
The film is drawn biaxially. Special machinery may be used to draw the film in both directions at once.
Mylar Film Properties
Dimensionally stable
Straight and excellent tear strength,
Heat-resistant and cold-resistant,
Moisture and water resistance,
Chemical resistant,
Super insulation performance,
Excellent electrical, mechanical, heat, and chemical resistance properties.
Mylar Types
By Property:Anti-static.Adhesion treated,Metallized ,Barrier coated
By Finishes of Mylar Sheets:Clear, White,Low, Moderate to High Haze
By The thickness of Mylar Sheets:0.025mm —0.35mm
By Mylar Application type: Insulating type, cushioning type, wear-resistant type, sealed type, and appearance decoration type.
Applications
mylar covering film
mylar film capacitors
mylar protective film
mylar solar film
mylar window film
mylar mirror film
mylar insulation film
Related Products