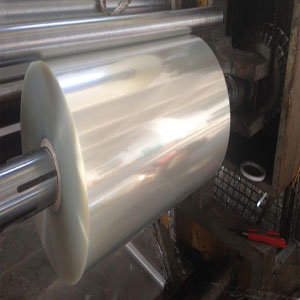 Heat Sealable PET Film for sale
Thickness: 12-36 mic
Applications:
---
Description
Heat sealable PET film is one kind of coextruded, biaxially orientated polyester film. The film on one side is heat sealable with corona treatment. Another side with/without corona treated.The corona treatment side has good ink adhesion, suitable for various printing.
Heat Sealable PET Film is widely used in sealing seal pharmaceuticals, food, cosmetics, oil, chemicals, food container industry, because of its appearance, printable, strong barrier, etc., our Heat Sealable Film can be moisture-proof, leak-proof, anti-counterfeiting, to improve product quality and extending shelf life
We are a heat-sealable pet film supplier and export high-quality heat-sealable pet film. We have single-side heat-sealable pet film and double-side heat-sealing pet film. Our thickness range is from 12 mic to 36micron.
Features
  Good heat sealing performance and strength, the sealing temperature is lower
  Excellent mechanical properties
  Excellent printing and metallization
  Excellent dimensional stability and temperature resistance
Specification
1) Thickness: 15 micron, 20 mic 23 micron,25 micron heat sealable pet film
2) Width: 500-2200mm
3) Length: Max. 12000/24000M
4) Standard export pallet packing
5)Paper core: 3inch or 6 inch
TDS and Test Report
Applications
Our Heat sealable pet film can be used for food contact packaging, heat sealable pet film /peelable lidding films for APET/CPET trays
protective surfaces on glass fiber reinforced sheets
Fiberglass Roof Panel sheet
For lidding film
For mosquitoes repellent coil packing
We also have Anti UV heat-sealable BOPET film, UV resistance Heat sealable polyester film which is suitable for outdoor FRP Panel applications
Related Products