PET Film Manufacturer
DEHUI Film is a professional PET/polyester film manufacturer and exporter in China. We concern with the design, development, and production of the BOPET film series.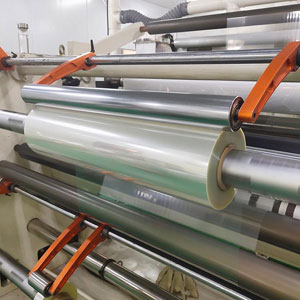 All of our products comply with international quality standards and are greatly appreciated in a variety of different markets throughout the world. We have over 285 employees, an annual sales figure that exceeds USD 3000 million, and are currently exporting 75% of our production worldwide.
Main Products Series
Clear polyester film sheets, clear polyester film rolls, metalized polyester film, Chemical Treated Polyester Film, Milky White PET Film. white matte polyester film, white opaque polyester film, white pet reflective film, colored PET Release film, such as red, black, yellow, blue.
Polyester film manufacturing machine
Our well-equipped facilities(German: BRUCKNER, UK: ASHE, etc) and excellent quality control throughout all stages of production enable us to guarantee total customer satisfaction.
At the same time, we are one of metalized polyester film manufacturers. Our metalizing machine is from Baofeng, China. One of the national vacuum aluminum metalized machines.
Dehui Exported Market
Most of our products are exported. For now, our main market is from the USA, Europe and South-East Country.
In the products series, the clear pet film roll exported quantity is the hugest, then is the white | milky white pet film. The rest part is metalized PET film, APET film, release film. As the business develops, the PETG film and sheet becoming more and more.
DEHUI Polyester film price
Dehui always keeps the client's benefits at the primary. There are many /polyester film manufacturers in India, Thailand, Vietnam, Malaysia, South Africa, USA…So our each pet film prices are reasonable and competitive.
At the same time, we provide free samples, have a total of hundreds of stock at the warehouse to ensure the delivery in the shortest time.
The typical products list